Detailed Product Description-PTFE Mesh Oven Liners
1. mesh size and colour can be choosen
2. different size.
3. non stick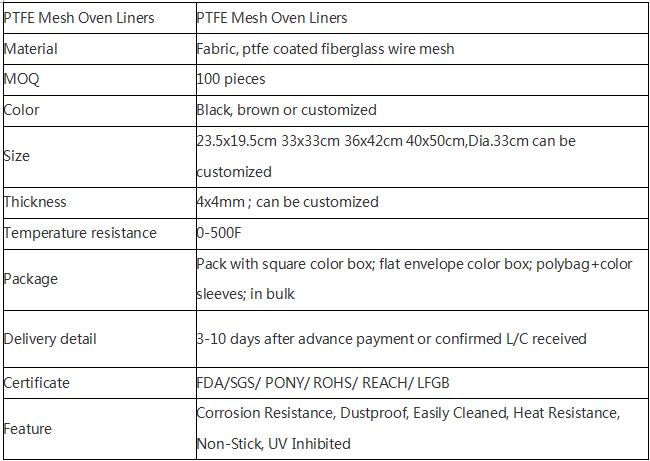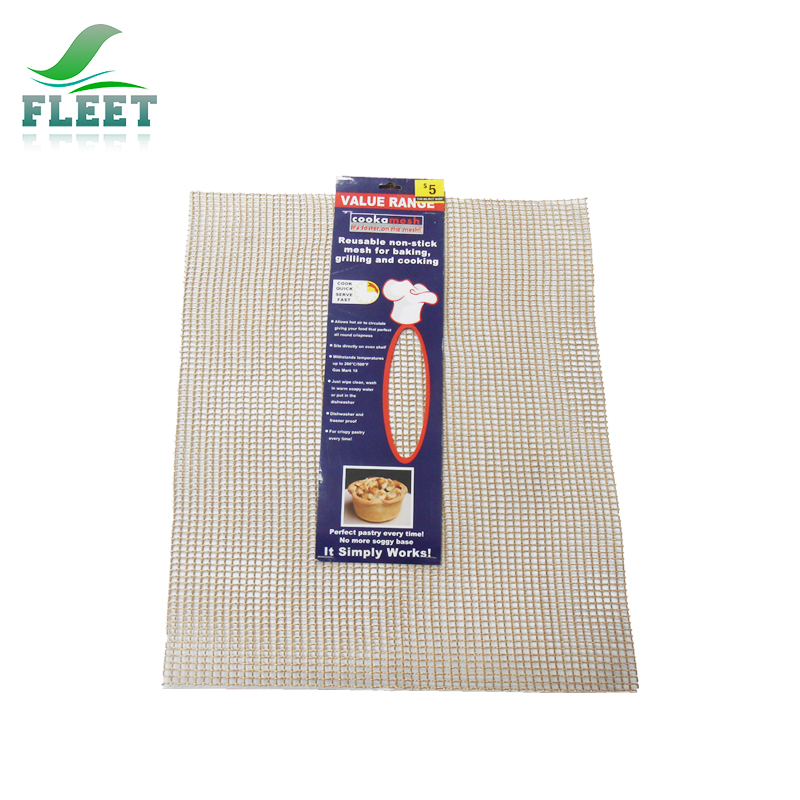 Main capability and characteristics:
1). Hardly to adhere any material; it is easy to wash away the blot or other dust such as resin, coating material, could be used time and again;
2). Proofing the oil flow to the bottom of oven when being roasted. The size could be cut bases the oven.
3). Large range of temperature resisting, groovy temperature resistant is -70 to 360°C
4). It could be used safely in the dishwasher, innocuous, and could be contacted the food, with antisepsis function.

Application range:
1. used for food pyrogenation
1). use the scissors to cut the grill to the requested size and shape;
2). Put on the boiler, tray or other container;
3). Put the food on the grill;
4). after the food baking deeply, waiting it refrigeration and getting it out, washing it with water;
5). the grill could be used time and again.
2. used as cushion of oven
Electronic oven---put on the button or nethermost grill of the electronic oven;
Steam oven---put on the nethermost grill but not the button of the oven;
PTFE Mesh Oven Liners